Production

   
Anseong Factory
With an automated production line, the factory produces the highest quality products using environmentally friendly methods and materials. The company also handles logistics as well as the operation of a photo studio.
   
Chungju Factory
The factories at Chungju, produce various types of wood based products such as desks and cabinets. These industrial centers have the highest skills in processing wood materials and are developing new ability and better quality to continuously meet our customers¡¯ high expectations.
   
Pyeongtaek Factory
The factory produces specialized furniture for home and study, and operates a unique marketing network. Also, the factory recruits outstanding researchers who continue to develop ergonomic pieces of furniture.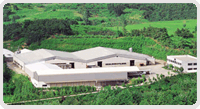 Janghowon Factory
The Janghowon Factory produces items like desktops and kitchen cabinets. The factory also manufactures high quality sinks for domestic and overseas market.
   
Seongnam Logistics Center
The specialized logistics system in the Seongnam logistics center provides a fast and accurate service to Fursys' customers. Through its many agents the company also provides a prompt and efficient after-sales service.
   
R & D Center
The staff of the R & D Center are steadfast in their commitment toward developing excellent quality and ergonomic furniture. The R&D Center represents the brain of Fursys creativity. While its mission is to develop new, high-quality furniture designs and layouts, the R&D Center also performs structural analyses, employee training and studies contemporary trends.